Booking Early Has Its Rewards:
As we celebrate our milestone 15th anniversary, we'd love for you to share in the festivities with the AmaFamily. Our Early Booking Discount expires September 30th for our 2018 cruise collection, and we wanted to remind you while you can still enjoy this special offer.
Book your cruise by September 30 and receive:
$500 off per stateroom on 7-night cruises in Europe and Asia
$1,000 off per stateroom on 10, 11 and 14-night cruises in Europe
$1,500 off per stateroom on select Wine Cruises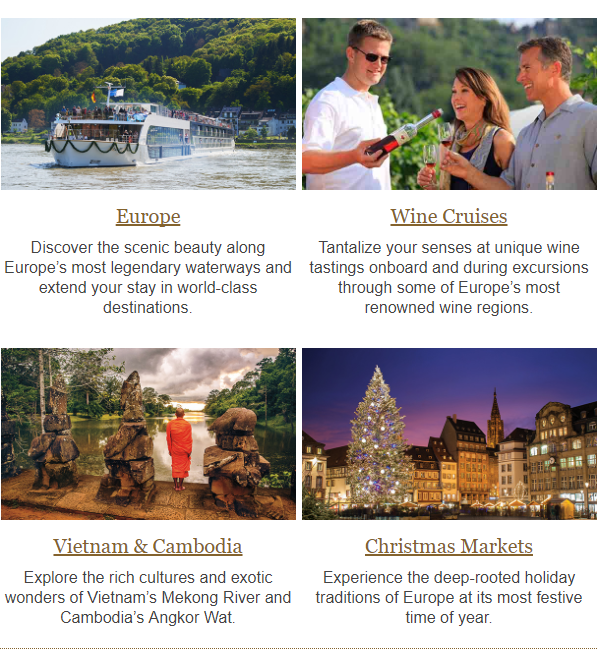 SUBMIT YOUR QUOTE FORMS TODAY SO WE CAN HOLD YOUR CABIN AND SEND YOU A QUOTE!
VISIT GET A QUOTE PAGE, FILL OUT THE FORM COMPLETELY AND SUBMIT IT TODAY.
LET US HELP YOU GET ONBOARD!