SAIL BEYOND EVENT
WAVE OFFER
For a limited time, book an ocean view or higher stateroom and 1st and 2nd guest choose from two perks to enjoy on your award-winning, modern luxury vacation.
PERKS
• Classic Beverage Package • Unlimited High-speed Internet Package •Prepaid Gratuities • $150 per person to spend on board
PLUS
Plus 50% OFF current 3rd & 4th fares.
BOOKING WINDOW:
December 20, 2017 — January 31, 2018
Offer applies to select 4-night and longer cruises departing February 01, 2018 — April 30, 2019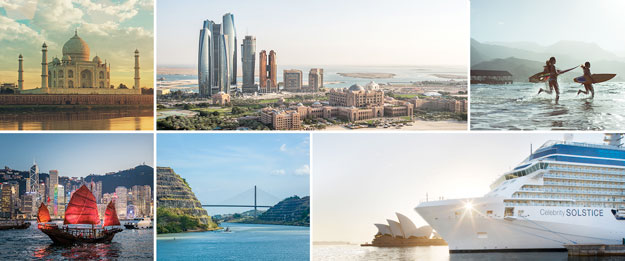 Our New 2019 / 2020 Season of South Amercia, Panama Canal, Hawall, New Zealand Sailings is here
Leave No Sight Unseen: Celebrity Cruises Unveils Even More Exciting New Sailings for Upcoming
2019 / 2020 Season
---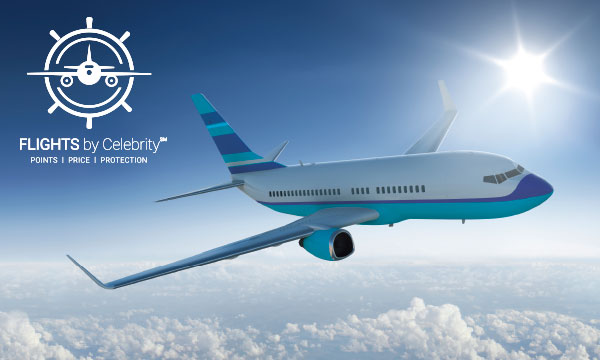 Complete Vacations – From The Tarmac To The Top Deck
Book a complete Celebrity Cruises vacation and enjoy premium benefits with FLIGHTS by Celebrity.
Double Your Points Just By Booking Air Through Flights By Celebrity
What: Earn 500 bonus points for every air booking
When: May 1, 2017 – December 31, 2017
Sailing range: June 1, 2017 – April 2019 All Products
---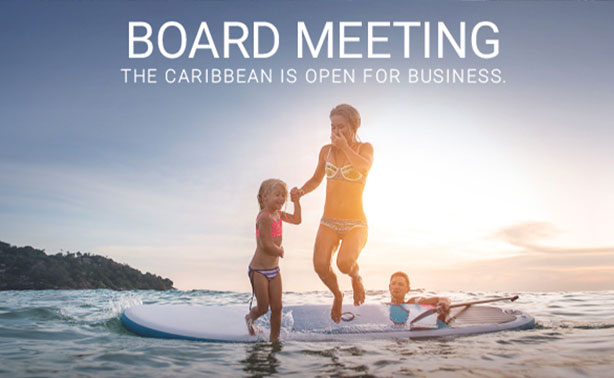 Selling Celebrity Caribbean
We love the Caribbean as much as you do. With so many stunning islands to experience, we continue to offer modern luxury vacations to some of the most beautiful places in the world.
We hope you'll join us.
All weddings taking place at sea by the Captain in international waters can be legal under Malta Maritime Law. Starting today, we can offer the legal same-sex weddings.
---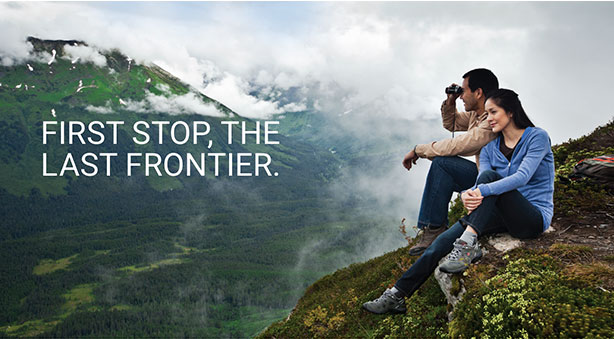 Selling Celebrity Alaska
Experience a modern luxury vacation with your family that delivers the best of both worlds. A Celebrity Cruises Cruisetours combines a 7-Night Alaska Cruise with a multi-night land tour deep into the unspoiled wilderness of Alaska.
A CAPTIVATING COASTLINE
Set sail for one unbelievable week onboard a Celebrity cruise. Take in gorgeous glacier views, see an array of marine wildlife, and explore quaint coastal towns.
YOUR WILDERNESS GUIDE
Part personal tour guide, part concierge and part wildlife expert. All Cruisetours are fully escorted by a friendly and knowledgeable Tour Director.
SLOW TRAIN TO ADVENTURE
Travel in luxury through Alaska's majestic landscape on the Wilderness Express train, featuring glass-domed rail cars. Along the way, stay in authentic, locally owned lodges.
CHOOSE YOUR MEMORIES
Cruisetours offer a rich mix of included activities like a tour into the magnificent Denali National Park, as well as a variety of optional activities to rack up the memories.
---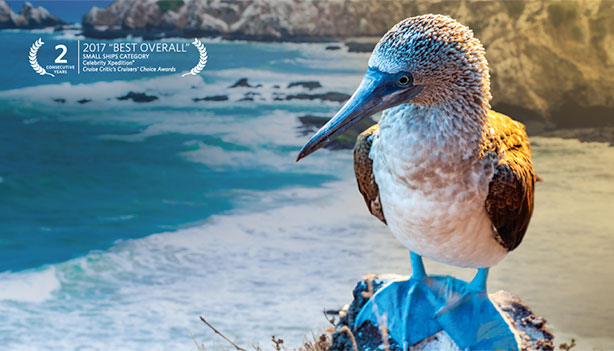 Booking Window: May 1st – December 31st, 2017
Sailing Window: May 2nd, 2017 – December 31st, 2018
SUBMIT YOUR QUOTE FORMS TODAY SO WE CAN HOLD YOUR CABIN AND SEND YOU A QUOTE!
VISIT GET A QUOTE PAGE, FILL OUT THE FORM COMPLETELY AND SUBMIT IT TODAY.
LET US HELP YOU GET ONBOARD!