DARING DEALS SALE
You are not a tourist. You are a peak seeking glacier gazer. Venture into the misty
fjords of Ketchikan. Pan for gold in Juneau. Explore the tundra in Denali.
And save up to $200 instantly plus up to 50% off cruise fare for a second guest,
when you book during our Daring Deals Sale. It's time to answer
the call of the wild by land and by sea on a Royal Caribbean® Cruisetour.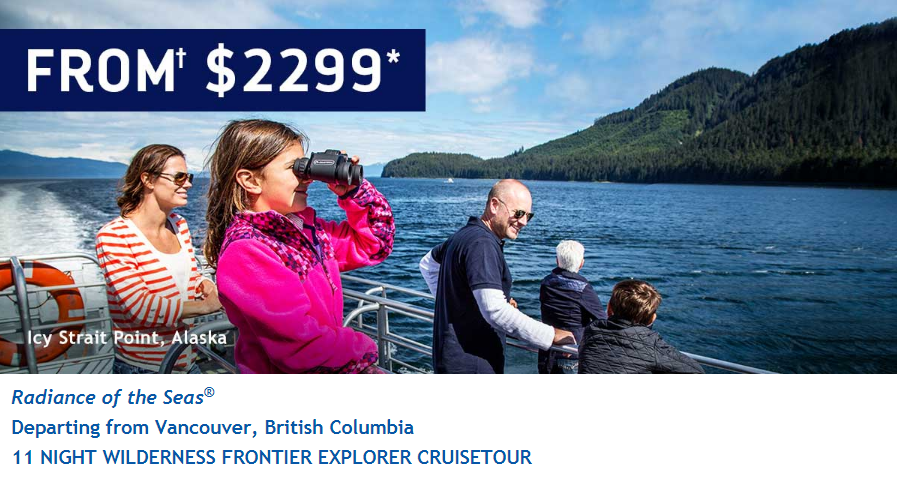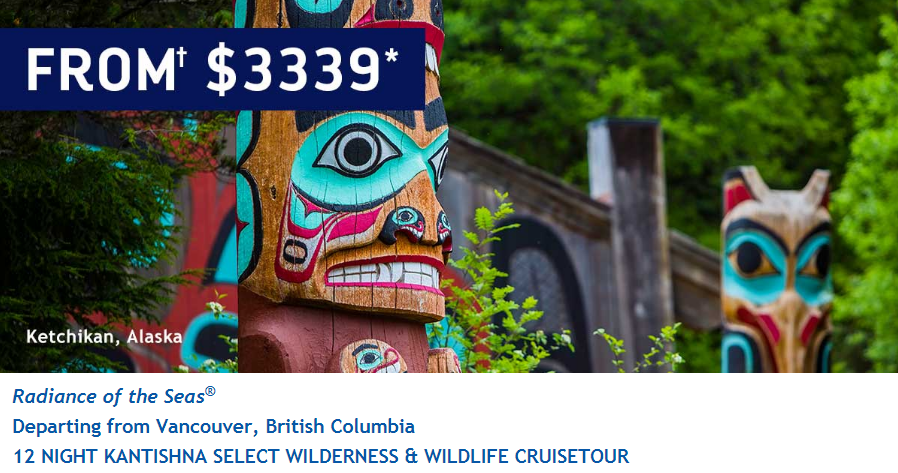 ALASKAN ADVENTURES — ONLY ON ROYAL CARIBBEAN

From shore excursions to local tips, our Adventure Specialist will guide you through the Alaskan wilderness.

Enjoy panoramic views of Alaska's rugged beauty from the spacious, glass domed train cars of The Wilderness Express.
SUBMIT YOUR QUOTE FORMS TODAY SO WE CAN HOLD YOUR CABIN AND SEND YOU A QUOTE!
VISIT GET A QUOTE PAGE, FILL OUT THE FORM COMPLETELY AND SUBMIT IT TODAY.
LET US HELP YOU GET ONBOARD!