Our Extended Exploration itineraries create opportunities for those who prefer a more in-depth experience of a particular region, or to traverse from one region to another. Adding a week, a month, or an entire season has other benefits, too. These globe-spanning voyages frequently include more overnight stays in must-see ports and more opportunities to further enhance your exploration with optional Seabourn Journeys. The most obvious advantage, however, is simply traveling more of the world in exceptional Seabourn style.
Benefits include:
Exclusive Bon Voyage gala dinner on board for full voyage guests*
Seabourn Conversations speakers of regional and cultural interest
Regionally produced wines to enjoy on board*
Menus featuring distinctive regional cuisines
Special onboard events celebrating local culture and arts
Frequent extended and overnight stays in select marquee ports
Optional mid-voyage Seabourn Journeys to area highlights
Surprise pillow gifts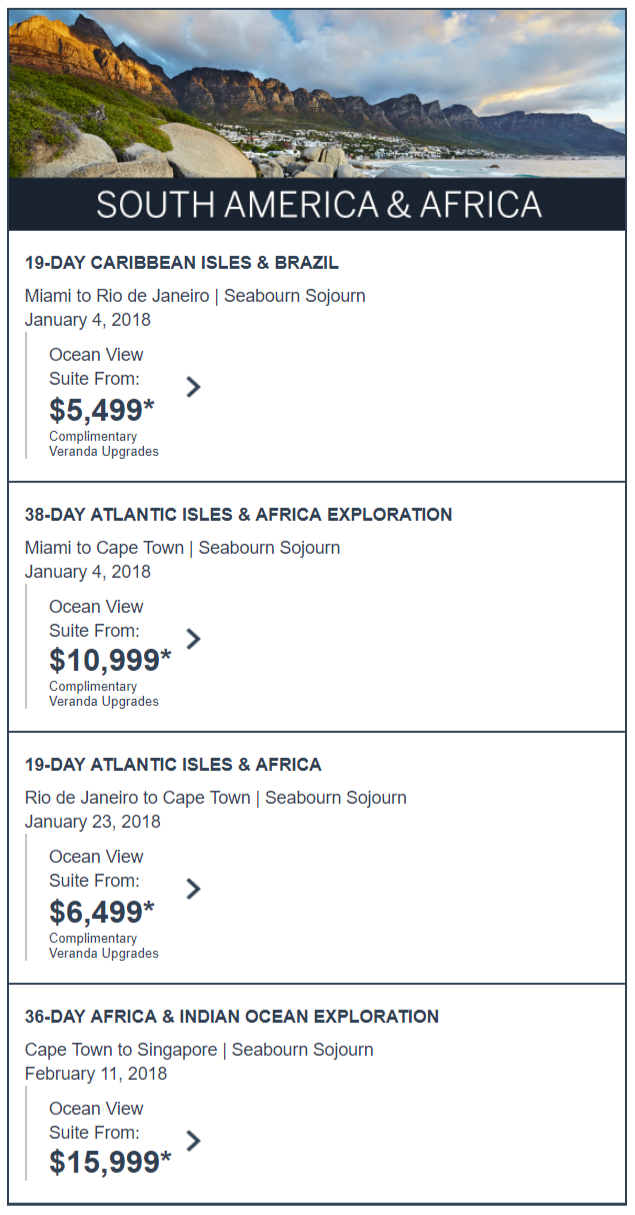 SUBMIT YOUR QUOTE FORMS TODAY SO WE CAN HOLD YOUR CABIN AND SEND YOU A QUOTE!
VISIT GET A QUOTE PAGE, FILL OUT THE FORM COMPLETELY AND SUBMIT IT TODAY.
LET US HELP YOU GET ONBOARD!