Destinations Across the Globe
Having trouble finding the destination you want? Chances are that Costa has the exact one you're looking for. Not sure if you can afford it? That shouldn't be a problem either.
A Price You Can Afford
Costa Cruises has destinations from Italy to Dubai to the Caribbean. We're giving you a look into four cruises starting as low as $559 per person! And you can reserve your spot for just $50.
Take a look at a few destinations and scroll down to find out more: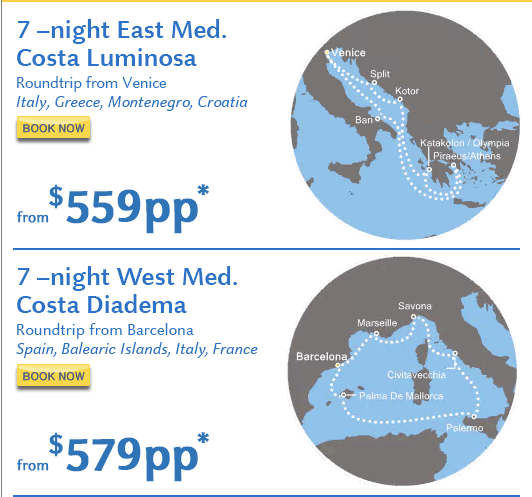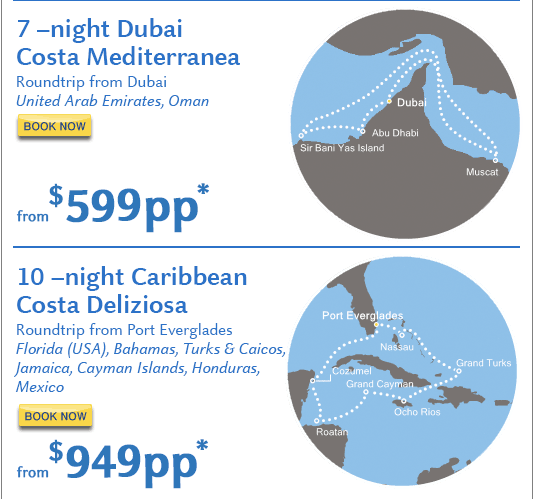 To book now or learn more, call Valerie at 330-877-7770 or visit the Get a Quote page today!