GET MORE ADVENTURE FOR YOUR DOLLAR
OCTOBER IS THE PERFECT MONTH TO BOOK YOUR CRUISE WITH OUR KIDS SAIL FREE PROMOTION!
This is not a cruise. This is the best vacation value around. Only Royal Caribbean® offers more activities, dining venues, entertainment
options and experiences, delivering more memories without tapping into your wallet. Discover the world onboard 25 innovative ships
sailing to more than 250 destinations across the globe. Experience an unforgettable family reunion, wedding or simply a quick getaway
with friends — the convenience of unpacking once and activities for all ages and interests make it the perfect choice. Get more
adventures for your hard-earned vacation dollar with the most award-winning cruise line in the Caribbean.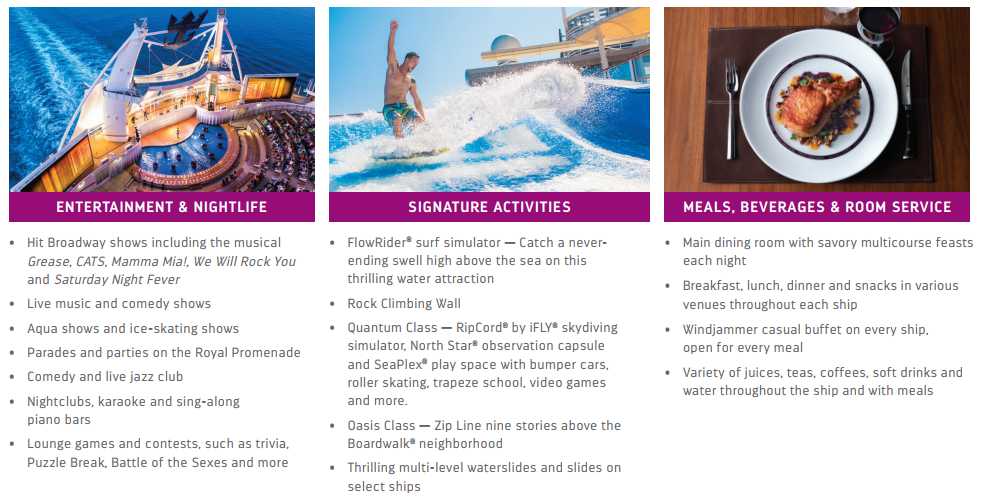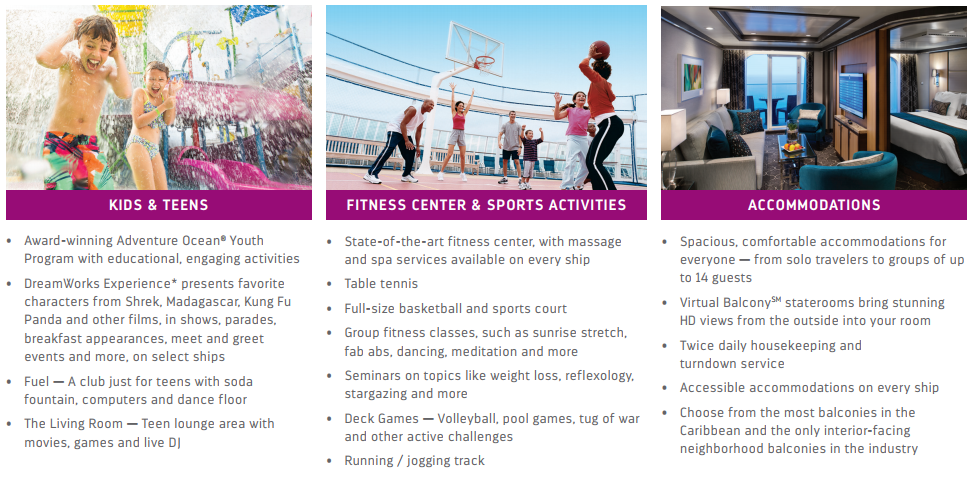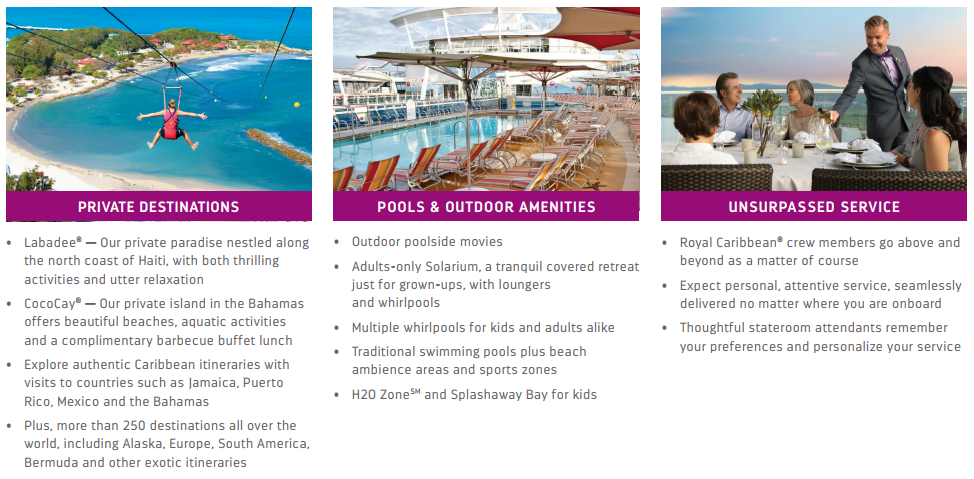 SUBMIT YOUR QUOTE FORMS TODAY SO WE CAN HOLD YOUR CABIN AND SEND YOU A QUOTE!
VISIT GET A QUOTE PAGE, FILL OUT THE FORM COMPLETELY AND SUBMIT IT TODAY.
LET US HELP YOU GET ONBOARD!