Savings Offer Extended
Group savings of 10-15% off select voyages extended to November 30!
Big news: we've extended the deadline for our special offer of savings of 10-15% off final cruise fares for Groups of 10 or more! Only select sailings of the deluxe m/s Paul Gauguin qualify, and your clients must reserve their Group by November 30, 2017, to enjoy these savings.
And don't forget—if your clients choose a voyage that doesn't qualify for extra savings, they'll still enjoy 5% Group savings on any departure. That's on top of 50% savings off standard all-inclusive fares on all voyages plus included roundtrip airfare from Los Angeles!
Plus, all Groups earn a 1-for-9 Tour Conductor (TC) credit on all voyages. That means the 10th guest sails FREE! You can keep the TC credit for yourself or pass the savings directly to your clients.
You must book Groups by November 30, 2017, to qualify for additional savings. Reserve today!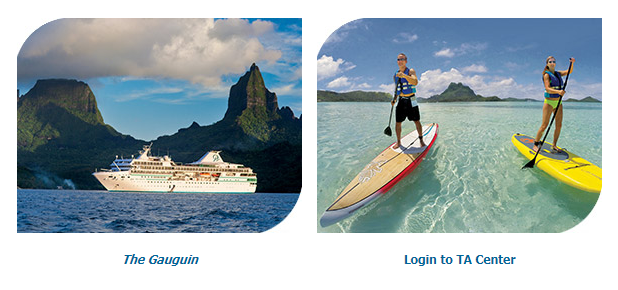 SUBMIT YOUR QUOTE FORMS TODAY SO WE CAN HOLD YOUR CABIN AND SEND YOU A QUOTE!
VISIT GET A QUOTE PAGE, FILL OUT THE FORM COMPLETELY AND SUBMIT IT TODAY.
LET US HELP YOU GET ONBOARD!