The Mediterranean Pearls are waiting for you with a gorgeous "Seaview"
Come aboard our newest flagship, MSC Seaview, for a 7-night cruise and explore the popular and historial ports of the Medierranean.
MSC Seaview rewrites the rule book of cruise ship design by blending indoor and outdoor areas to connect you with the sea like never before. Circumnavigating the ship as low as Deck 8 is a unique seafront promenade lined with places to eat, drink, swim and sunbathe. Enjoy freshly prepared international cuisine, world-class entertainment fit for all ages, and activities for the young, and young at heart, to enjoy to the fullest.
Cruising in the Medierranean can offer either an adventurous or romatic vacation. Choose from our array of shore excursions and save up to 20% when you pre-book!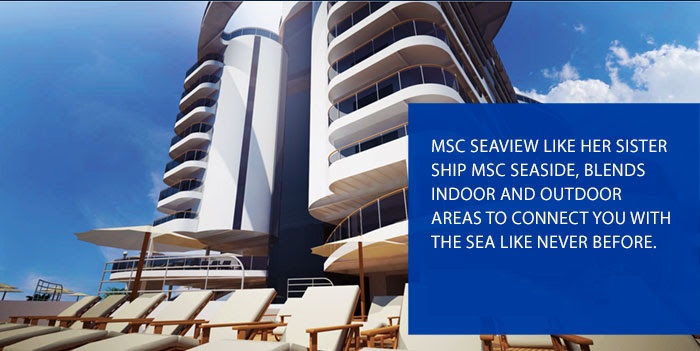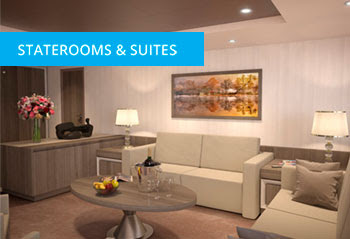 MSC Seaview offers a seamless blend of comfort and style, including luxury suites with private whirlpool tubs and specially designed combinable staterooms for families and groups of up to 10 people.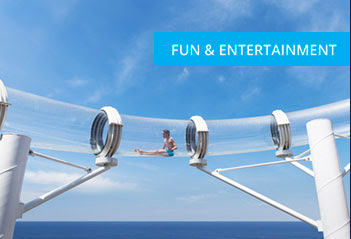 MSC Seaview offers endless fun for the whole family, with a full-size bowling alley, a dedicated family-friendly restaurant, and the most interactive, multi-story water park at sea featuring four different water slides, an AquaPlay area designed for tots and an adventure trail.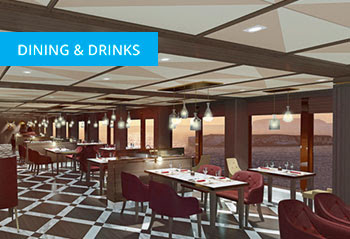 On MSC Seaview, you can enjoy the spectacular ocean views while you eat, with 9 delightful eateries to choose from, including 5 sophisticated speciality restaurants. For the perfect pre-dinner aperitif, late night drink or daytime refreshment, there is a choice of 20 smart bars and lounges, each with its own unique atmosphere.
SUBMIT YOUR QUOTE FORMS TODAY SO WE CAN HOLD YOUR CABIN AND SEND YOU A QUOTE!
VISIT GET A QUOTE PAGE, FILL OUT THE FORM COMPLETELY AND SUBMIT IT TODAY.
LET US HELP YOU GET ONBOARD!