Kids Sail FREE?
You could save hundreds by taking advantage of this offer. That's hundreds more that could add to your family vacation. When two full-fare adults book a cruise, junior cruisers (17 and under) get a their place on deck too.
These destinations could be theirs too! They could see Fenway Park, the Panama Canal, the West Coast, or the beautiful colonial countryside. As if these sights weren't enough on their own, the ship is loaded with enrichment and entertainment programs just for them.
While you are enjoying your trip, they are having one of their own as well. And let's not forget, their ticket was FREE.
Your Next Destination?
Take a look here to see which adventure could be next for your family: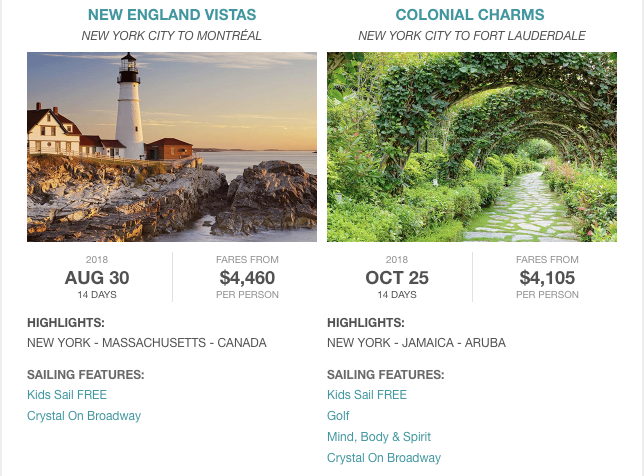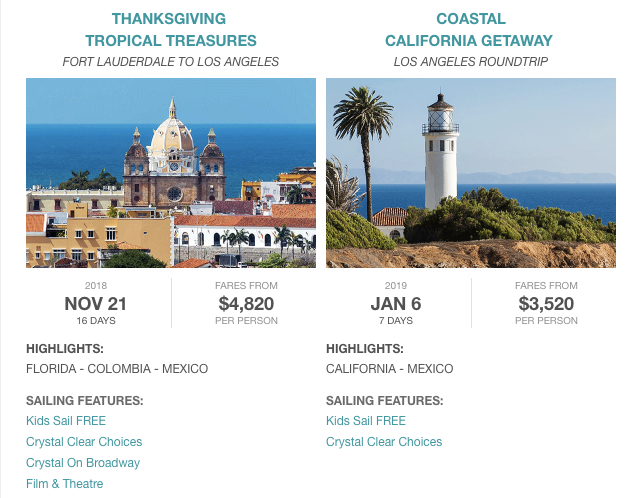 To book or learn more about your next family vacation, call Valerie at 330-877-7770 or visit our Get a Quote page.