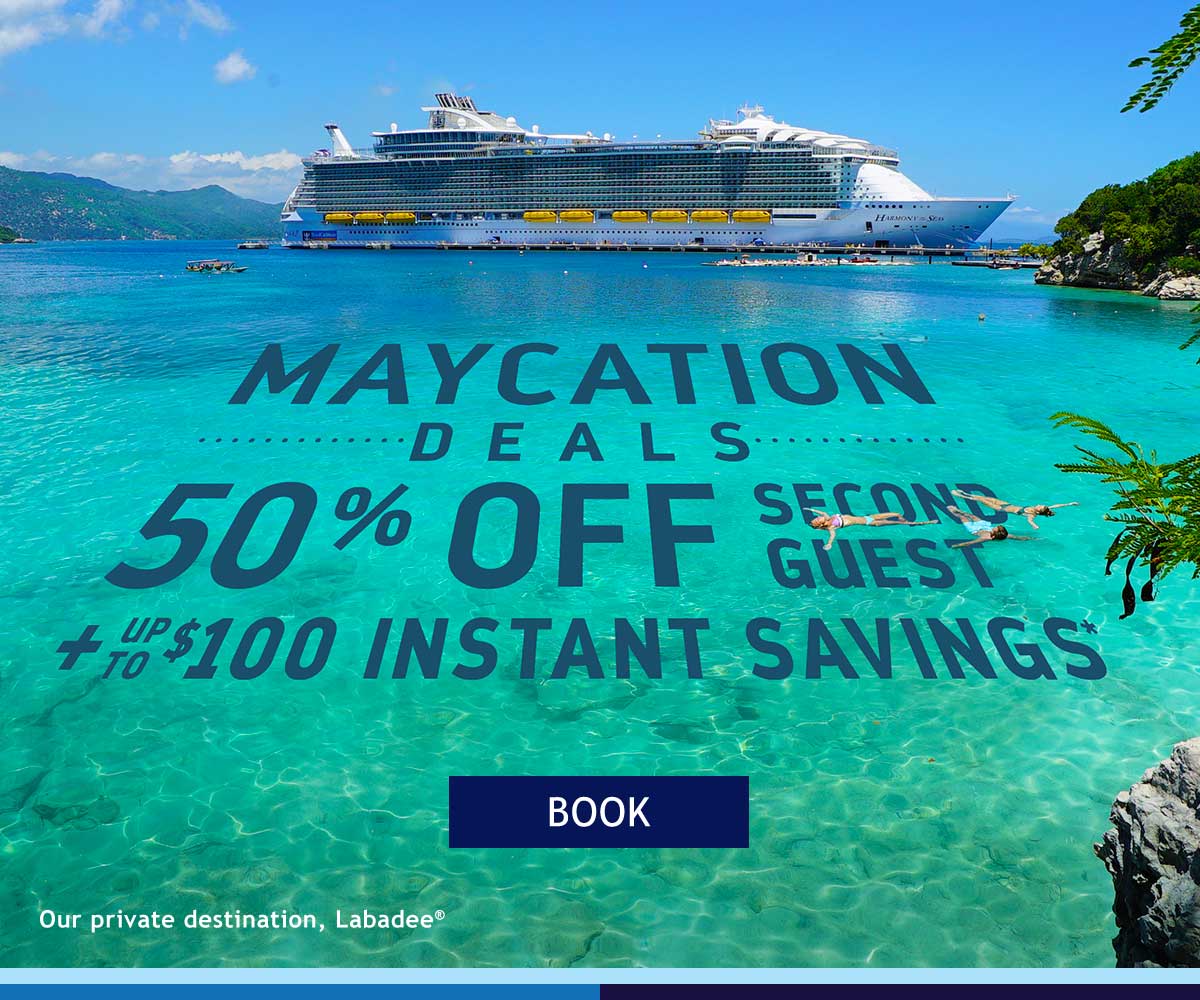 Royal Caribbean is offering even more savings with their "Maycation Deals." Earn rewards and savings when you and another person schedule your trip now!
Your can book another guest for 50% off plus even more savings.
Experience a 7-night Caribbean cruise for a fraction of the price, starting at $599!
Call Valerie at 330-877-7770 or visit the Get a Quote page, fill out the form and submit it today.