More Sun, More Spending Money
Have you been looking for a sun-filled cruise for the summer? Want to escape the winter later this year? You could kick off this year (or the next) with an affordable vacation in the sun. Whether you want to head down to the Caribbean, cruise over to Hawaii, or sail across the globe to Australia, Princess has an option perfect for you.
BONUS OFFER: Onboard Spending Money
This deal just keeps getting better and better too! There are vibrant destinations to choose from below, but what's new is that you can now earn up to $200 dollars per stateroom. The deal gives you a huge discount to begin with, now you'll be cruising with even more money in your pocket.
From July 17th to September 24th, some cruises are discounted at up to 40%. That's ALL the cruise for nearly HALF the price. 
Take a look at some of the places you could sail below: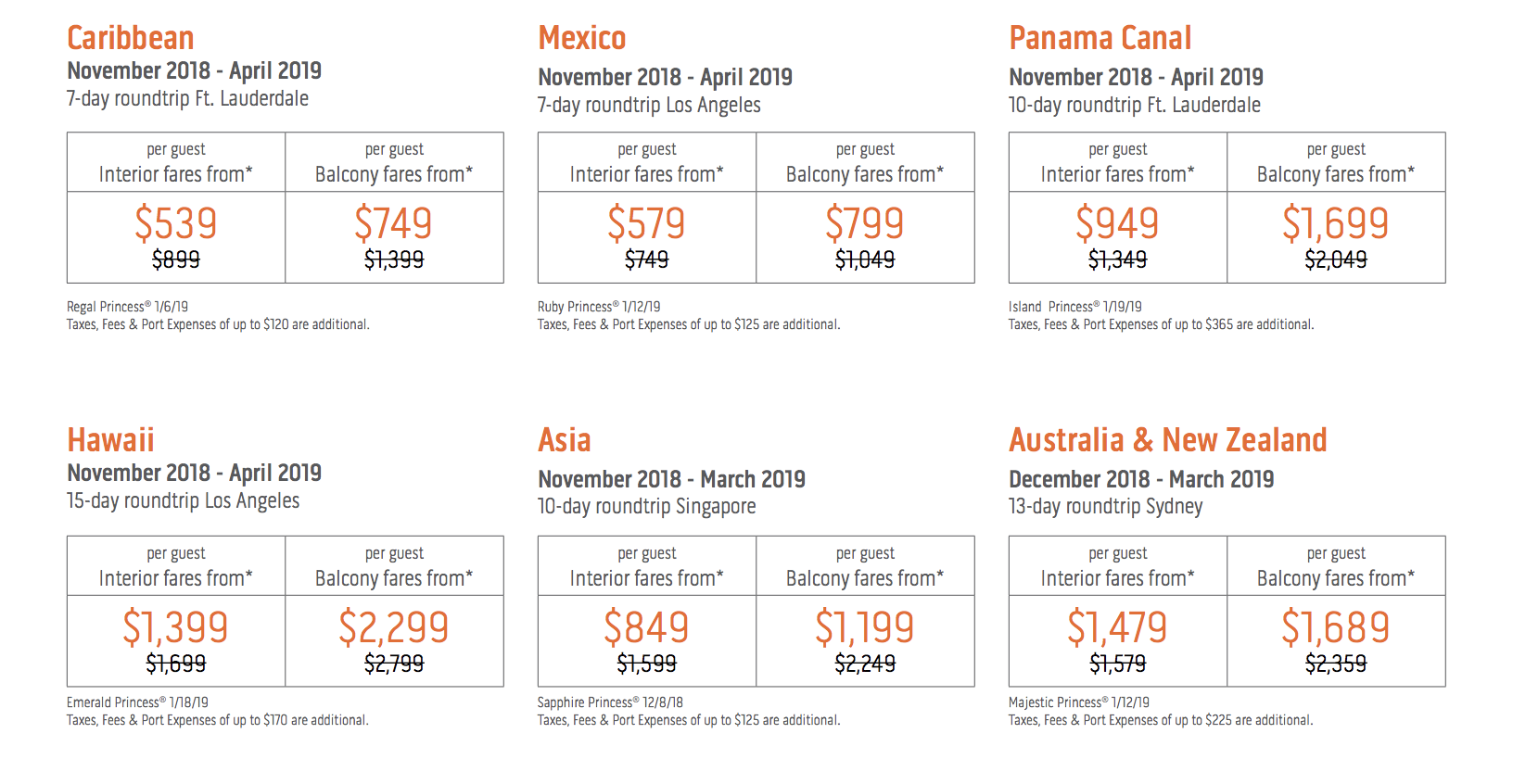 Give us a call at 330-877-7770 or visit our Get a Quote page to start your dream vacation today! You don't want to miss out on these savings.