The Cruise of a Lifetime
Many trips promise to let you see the world, but Princess is ready to deliver. Princess' World Cruise features unique itineraries that will take you to the most sought after destinations on the globe. This is no normal vacation. The options listed below can take you across oceans to the destinations of your choice. If you're looking for the vacation of a lifetime, this is the opportunity for you.
You could travel to 5 continents and 27 countries!
Be sure to give us a call at 330-877-7770 with any questions. We'd love to help you book the cruise of a lifetime! Check out more about Princess' World Cruise HERE.
Are you a World Cruiser?
Visit historical sights like the Panama Canal, large cities like Cape Town, South Africa or Sydney, Australia. No matter which option you choose, what length of time you'll sale, you'd be hard-pressed to find another trip like this.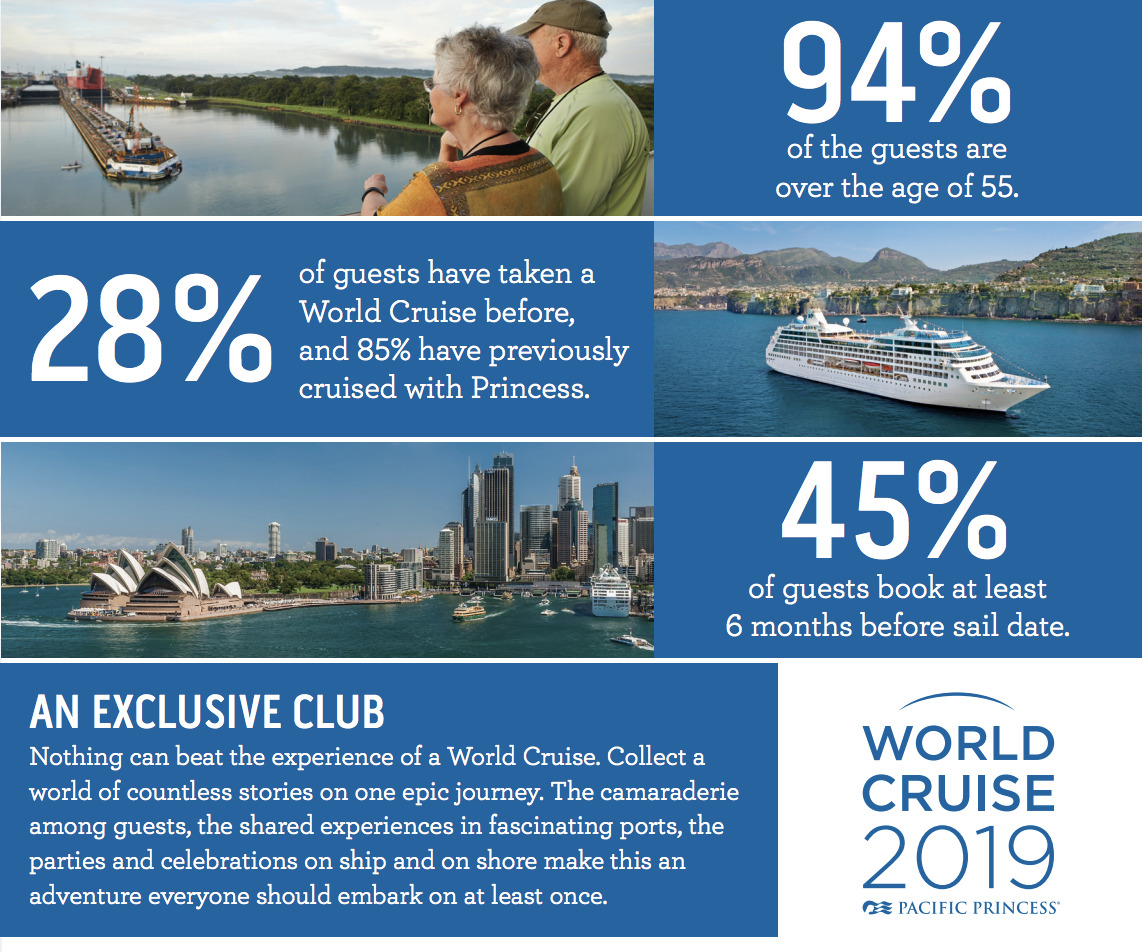 Help us help you book the cruise of a lifetime. Call Valerie at 330-877-7770 or visit the Get a Quote page today!