Discover the World All Year with Silversea
We have tons of deals to take advantage of the summer months, but Silversea's latest deal extends your relaxing getaways to the end of the year. From this summer to the winter, Silversea's ships travel from Asia, Antartica, North America, and tons of beautiful sights in between.
Save while you Sail
The destinations are magical, but the savings are what make this deal hard to pass up. While you're exploring the globe, you can get:
5% savings
one category suite upgrade
$1,000 onboard credit
all-inclusive luxuries 
Look below and see if your dream cruise is on here! Call us for more info at 330-877-7770.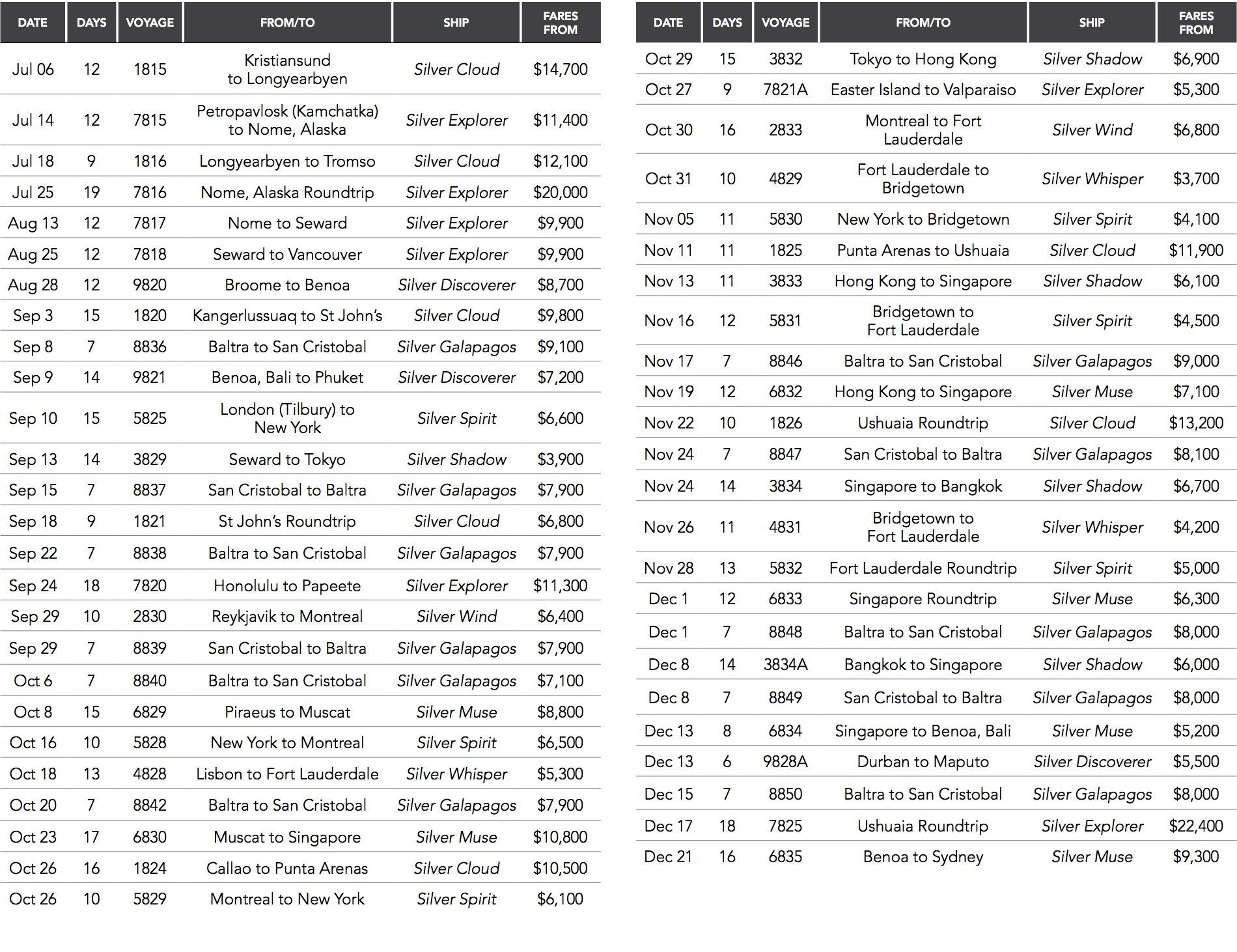 You don't want to miss out on this opportunity. Call Valerie at 330-877-7770 or visit the Get a Quote page today to start traveling the world.