Our expert Wine Hosts make your river cruise even more memorable! These friendly professional oenophiles will lead you through wine tastings and engaging discussions, and even accompany you to local wineries and world-class vineyards. Bringing some of their incredible wine as well as their passion for viticulture on board, our Wine Hosts provide an insider's look at Europe's rich winemaking culture—at no extra cost.
For a limited time, we'll even sweeten the deal with this incredible offer available through June 30th only. Get Free Roundtrip Airfare on select departures from more than 50 US and Canada gateways when you book today!
---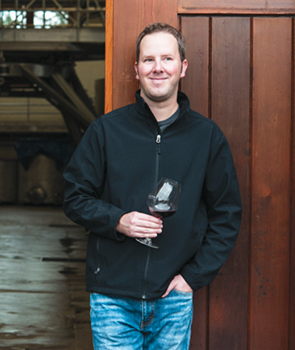 Captivating Rhine
7-night Amsterdam to Basel
2018 Embarkation Date: November 17
FREE ROUNDTRIP AIRFARE
Wine Host MATT WENGEL
Graduating with honors from the UC Davis Viticulture and Enology program was just the start for Matt. After completing several harvests in Sonoma County, he journeyed to South Africa, where he swam with Great White sharks off the coast while making wine in Stellenbosch at Warwick Estate. Later he learned Spanish in the Bio-Bio Valley in Chile, while getting to know Chilean winemakers and the wonderful local culture. Matt next came home to the U.S. to work in upstate New York and Hunt County, aspiring to almost freeze to death making ice wine and delicious, crisp dry Rieslings. He then returned to California to a position at Stags Leap Winery in Napa Valley. Before moving to Oregon, he most recently worked at Clos Pegase for a few more years as associate winemaker, and made various other Sonoma County brands on the side. Matt has always wanted to come to Oregon, and is loving making beautiful wines at Lemelson Vineyards. Lemelson's commitment to terrior driven, minimalist intervention winemaking from organically farmed estate vineyards is his dream-come- true job. When not at the winery, you'll find Matt hiking or running in the deep green woods and verdant fields of Western Oregon, trying to catch a glimpse of the majestic Mt. Hood in the distance.
---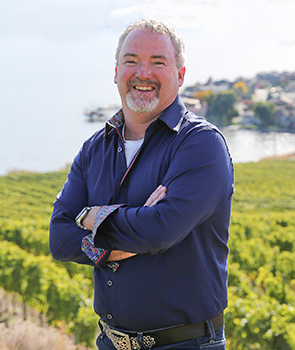 Enchanting Rhine
7-night Basel to Amsterdam
2018 Embarkation Date: November 19
FREE ROUNDTRIP AIRFARE
Wine Host TONY STEWART
As CEO of Quails' Gate Estate Winery, Tony directs much of his energy in creating an environment that enables Quails' Gate to succeed as one of the world's best wine houses. He's passionate about ensuring that Quails' Gate visitors receive exceptional product and service. Tony and the rest of his team are confident and excited about leading the way in winery culinary tourism. He also devotes significant time to several local, industry, provincial and national associations. As one of Canada's foremost family-owned estate wineries, we've shaped the development of the wine industry for over six decades, focusing on making the Okanagan Valley a true culinary destination. Quails' Gate Winery has built its reputation on three pillars: providing consistent high-quality wines, delivering an exceptional visitor experience, and ensuring excellence in customer service.
SUBMIT YOUR QUOTE FORMS TODAY SO WE CAN HOLD YOUR CABIN AND SEND YOU A QUOTE!
VISIT GET A QUOTE PAGE, FILL OUT THE FORM COMPLETELY AND SUBMIT IT TODAY.
LET US HELP YOU GET ONBOARD!