Alaskan Cruises are breathtakingly beautiful. A place everyone should visit at some point in their life. Cruise to Alaska is different for most cruises, with varying weather, activities, mother nature at its finest, and just sheer beauty. Trying to decide what to pack for this magnificent cruise can be difficult. I am often asked about what to pack for your visit! The best advice I can give you is to bring options with you!! This is one cruise vacation where you can't go wrong bringing more than less.
Alaskan cruises aren't anything like a day at the beach. It is beautiful, adventurous, and unlike any other cruise, you have been on before. So when it is time to start packing, what you pack in your luggage likely will not resemble the bikinis and Hawaiian shirts you'd choose for a tropical getaway. I started googling for answers and advice, and of course, cruise critic had a lot of both. Here is my list that we have compiled of the top 10 things you can't leave home without:
Hiking Boots
Alarm Clock
Kims Kruises Backpack
Motion Sickness Medicin (Bonine)
Sunscreen
Extra Memory Cards
Insect Repellent
Rain Gear
Binoculars
Layers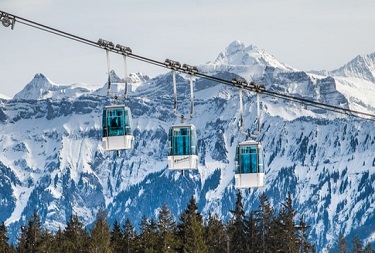 Hiking Boots
You will want and need a sturdy pair of hiking boots or shoes to tread upon Alaska's mountainous terrain. A good pair of waterproof hiking shoes (they look like tennis shoes, but the Gore-Tex makes them waterproof).
Alarm Clock
This might be your vacation, and you want to take advantage of sleeping in, but we highly recommend you make full use of this fantastic trip. You wouldn't want to miss wildlife sightings; you will be able to see how amazing the wildlife really is and be amazed how close you will get to them. You also won't want to be one of the last off the ship in port, make sure to rise and shine early on port days. So if you don't like the idea of wake-up calls, take a small alarm clock with you. Remember it is the early bird that gets the worm!
Backpack
Many of our members, suggested taking a backpack (preferably a Kims Kruises one); makes it much easier to carry around extra clothing layers that are peeled off or souvenirs bought in port.
Motion Sickness Medicine
Water along the Pacific Coast and in Alaska can be particularly choppy, so if you get seasick, be prepared with a remedy. Bonine (motion sickness tablets) works fine and shouldn't make you drowsy at all. You can also wear the wristbands (Sea Bands) all the time as I have had good luck with them.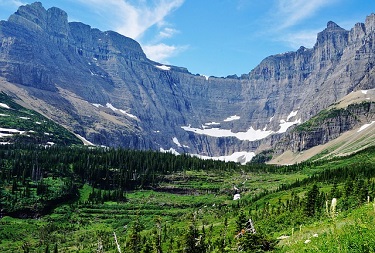 Sunscreen
You are probably thinking I am joking on this one; all though the temperatures can be chilly the sun's UV rays are very strong in Alaska. For those of you that go on a tour on one of the glaciers, put on sunscreen and bring it with you. You'll notice a difference in the how intense the sun is off the ice compared to being on the ship or on land.
Extra Memory Cards
I know many will rely on your smartphones to take photos, but bringing a nice camera is completely worth it. Alaska is one place where an actual camera is necessary. Make sure to bring plenty of memory for all of the beautiful scenery you'll encounter. To get those amazing close-up shots of wildlife and how beautiful nature is you shouldn't only pack extra memory cards, but also a zoom lens or two or high-pixel camera so you can crop and print out large pictures is a must have, especially for great wildlife shots.
Insect Repellant
Bring insect repellent in the pump bottle. The spray will get confiscated by Alaska Airlines. Mosquitoes are a huge problem, and you don't want to get all bit up, make sure to bring the repellent and make sure it's the pump.
Rain Gear
The summer time is Alaska's rainy months, so packing umbrellas, ponchos, raincoats with hoods and extra socks are essential in case you get caught in a downpour. I recommend bringing a good waterproof rain jacket or jacket (make sure it's waterproof) with a hood. Also, a fleece jacket that zips up with a high collar (then you don't need a scarf or any turtle neck shirts). You can wait to buy these in Ketchikan, but then you won't have them for the land portion They have excellent quality jackets, and they have nice, simple Alaska logos on them. You'll be able to find them at many of the stores right off the dock.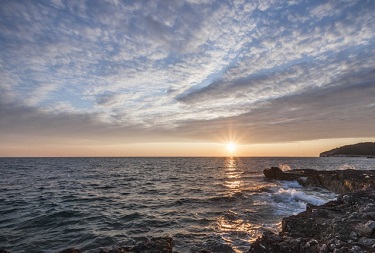 Binoculars
If you have done any searching for yourself of what to pack you will notice that binoculars are on many lists. Don't just pack any binoculars, pack the strongest binoculars that you have. That way you will be able to see so more of the wildlife that is farther away.
Layers
Pack light jackets, warm fleece clothing, a warm hat and gloves for layering in unpredictable weather. The weather does vary even if you get the best weather you will still want to bring all possible options. Pack all options from short sleeves and shorts to long sleeves and rain gear. If your trip is anything like ours, the coldest we were while on the cruise happened to be while we were on the ship looking at the glacier for hours. The wind made the temperature that much colder, and I needed to wear earmuffs and hood. You don't need to buy fleece and windbreakers before you go. You will quickly notice that all of the ports sell jackets and fleece at reasonable prices. They also make nice souvenirs, but remember to leave some room in your luggage when you are packing to bring them home.
Packing for a vacation shouldn't be stressful. But it is important to pack the right items for beautiful Alaskan Cruise. So, feel free to contact me for more information on what to pack, what shore excursions to take, what not to miss and more. Happy Travels, way up north to Alaska!