As the time goes by, we realised that in our busy lives, we have a small, non existent room for quality time with family and loved ones. We have the best solution to this, and it will allow you to spend quality time with the ones you care in the most luxurious cruise, cruising across the Caribbean region which has about 7,000 islands that are spread across the Caribbean Sea from the Florida keys to Venezuela. Each island is unique in its own way but one thing that is common in them is the snow-like white sand which looks like a dream clapped by the enchanting crystal blue waves.
The Caribbean islands have something for everyone. Each one of the islands have a story to tell with the rich background and captivating history as old as it can get, from the ancient Maya, Native Indians, Columbus to natural wonders and exotic wildlife.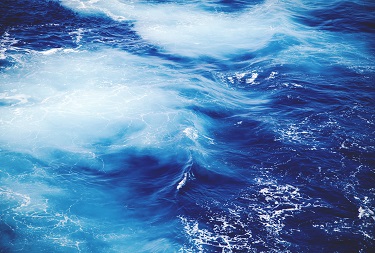 The energetic vibe of the Caribbean is just infectious. You get a chance to explore the colourful culture and pageantry of the Tropical culture. It will definitely be something that you have never experienced before, with some of the most well- designed cruise ships, it definitely assures non- stop action on the sea.
You get an opportunity to explore award winning shore excursions in North and South Caribbean where you could find delight in Aruba's butterfly and ostrich farms, admire the Stalactites and stalagmites in Curacao, go snorkeling in Dominoes or ride the Balthazar River Rapids in Grenada.
There are ton of options to explore, ranging from the more touristy places like Barbados to relatively untouched beauty spots like Martinique and Montserrat. |You will also get Unesco World Heritage site opportunities which includes Brimstone Hill Fortress National Park in St. Kitts Historic Area of Willemstad in Curacao and Morne Trois Pitons National Park in Dominica.
It offers 3 of its top rated world famous beaches that are sure to offer great activities, live entertainment and sumptuous fresh local cuisines, so a bit for everyone in the family.
If you are still wondering that you will not be able to take time out for a long trip, you can always go for our most popular options which last from a week to 10 days. They are not only shorter than the usual month long cruises but also cost effective, if you plan to go with your whole family.
We have great offer going on two of our Caribbean Cruises you could check them out by following this link : http://kimskruises.net/main/the-new-2017-18-princess-cruises-itineraries/
The weekend departures make it easier & perfect for the short getaways. With the cruise deals you can get a taste of the real Caribbean Culture and indulge in some mouth watering local cuisines or have fun experimenting with a steel drum lesson or melt away those extra pounds with a caribbean inspired Zumba session and if you are just looking to relax and enjoy your time, you can unwind yourself on the poolside with Tropical Cocktails, which are available almost everywhere and enjoy the local performances and music.
Contact us for some of the best cruise deals which can be tailored to your liking. Check out our Cruise Itineraries for further details on our Caribbean Cruises for 2017-2018.