Known as one of the popular Alaskan cruise ports, Skagway is a small city in southeast Alaska. Home to Klondike Gold Rush National Park, Chilkoot Trail, Jewell Gardens, the White Pass and Yukon Route Railroad and much more. From railroad tours to walking tours, there is so much to see and do in Skagway.
Many of you probably don't know anything about Skagway, presumably never heard of this small city. You aren't alone. Most don't learn about it until their first visit in port while on an Alaskan Cruise. Skagway is located roughly 90 miles northeast of Juneau, at the northernmost end of Lynn Canal. This small city became Alaska's first incorporated city in 1900 after the end of the gold rush. The first major railroads the White Pass and Yukon Route are what kept this city from becoming a ghost town after the gold rush. While in port head over to the railroads that still run the vintage locomotives or give the Grizzly Falls Ziplining Expedition a shot. Keep reading as I tell you about some of my favorite things to do in port Skagway, Alaska.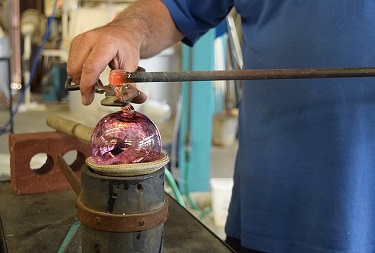 Glassblowing
We have all seen beautiful pieces of glass art, but how many have had the chance to make one yourself? This unique experience you can find while in Skagway. A hands-on experience like none other, where you will not only be observing the glass craftsmen, but you will get a chance to give it your artist touch. With their aid, you will work with molten glass and create your own one of kind Alaskan memento.
Takshanuk Mountain Trail
Ready to get up close and personal with Alaskan wilderness? Then check out the Takshanuk Mountain Trail. Tour through the Alaskan forest in a Kawasaki Mule utility vehicle that climbs 1,500 feet through the forest. Passing over mountain streams and backcountry waterfalls as you head to the top of the trail where you will have the best photo opportunity of the magnificent Chilkat Lake and the Upper Lynn Canal.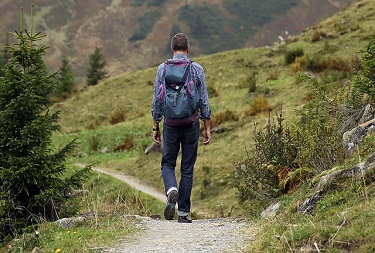 Grizzly Falls Ziplining Expedition
This 4-hour adventure in the Alaskan coastal rainforest is something for both nature lovers and thrill seekers. The Skagway biplane tour has become one of the most renowned zip lining tours along the Alaskan cruise route because of it's picturesque, natural setting amongst towering spruce and cedars. With 11 ziplining stations that take you high in the canopy giving you views over glacially fed waterfalls and mountainous rainforests.
Yukon Discovery & Sled Dog
This scenic tour starts in Skagway and begins with a beautiful, picturesque ride north over the White Pass summit to Canada's Yukon Territory. While on your tour learn about the history of Klondike with plenty of photo opportunities. I cannot forget to mention the 2-mile ride on a customized, wheeled dog cart with Iditarod huskies.
Bennett Lake Scenic Journey
Enjoy the scenery from two different perspectives while you ride along the White Pass Summit on the White Pass railroad into Canada's Yukon Territory that is paired with a bus trip exploring more scenery. This tour isn't like most round-trip White Pass railroad experiences that climbs to the top then turns around. This tour spans the entire 67.5-mile route.
Skagway offers legendary tails of fortune seekers, lawlessness, Soapy Smith and more. So get ready to explore this legendary city on your Alaskan Cruise. No matter which shore excursion you chose to do or not do, get out and explore Skagway. Find out the story of Soapy Smith, hike Chilkoot trail, find the oldest hotel in Alaska, and so much more while in Skagway, Alaska. Need more ideas on what to see and do, call me or send me a message. I will fill you in on all the must things to see and do.